New York Green Hotel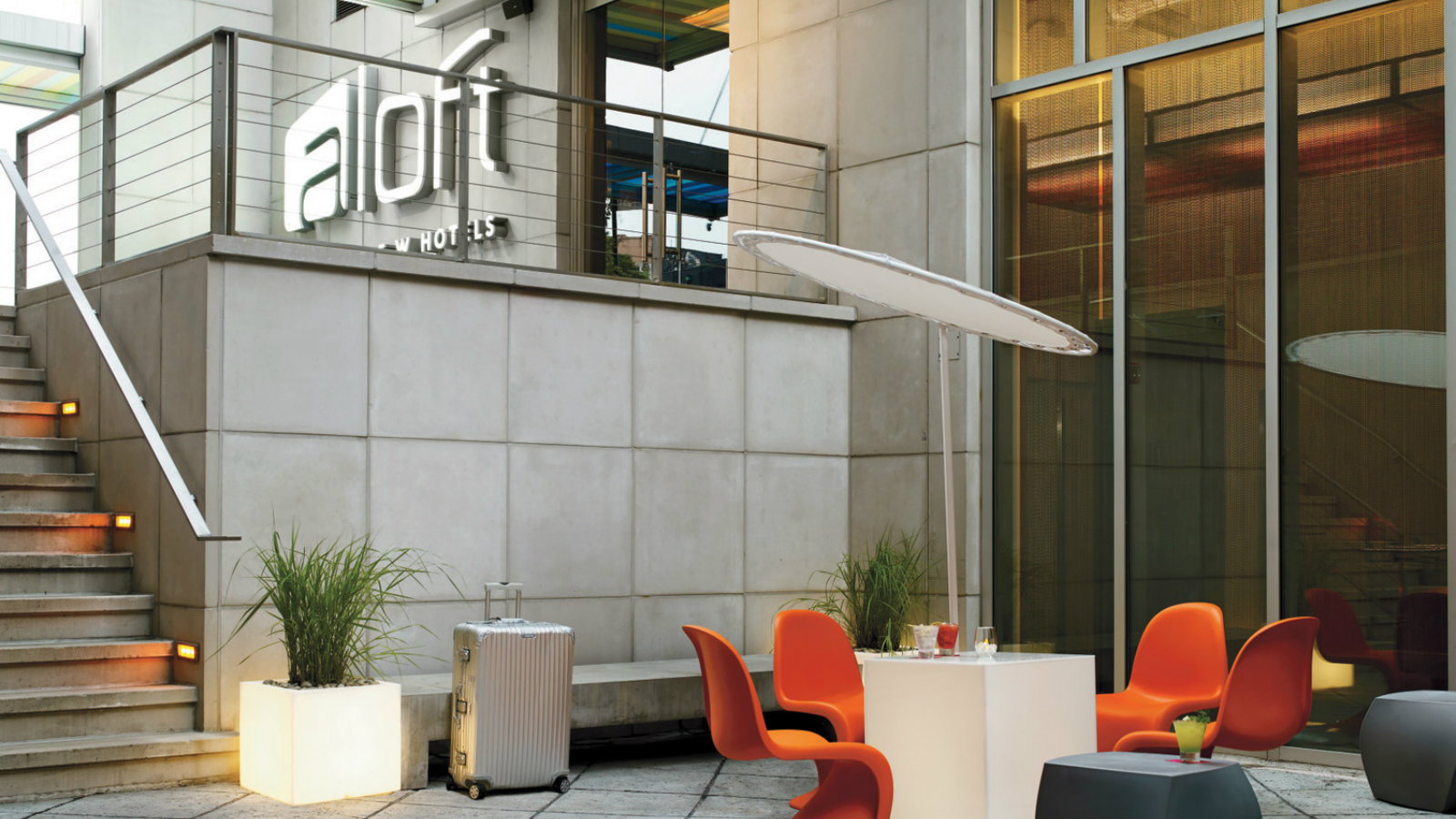 Enjoy a New York green hotel experience at Aloft Harlem. Natural materials, like cork and sustainable wood veneers, are integrated into the hotel's design. In our guest roooms, less landfill litter is the thinking behind our in-shower product dispensers. Non-biodegradable bottles be gone! Guests can also choose to reuse towels and linens to help save water and energy with our Make a Green Choice program.
*Please note that some of the sustainability initiatives above may be in process of being implemented and may not be available in some areas of the facility.
Raising Awareness
Energy & water conservation
Recycle bins in all rooms and lobby
All light bulbs in guest rooms are energy efficient
Our garbage vendor recycles 100%
Make A Green Choice
Helping us conserve natural resources with our Make A Green Choice program. As our thanks, you'll earn a voucher redeemable for $5 discount in participating hotel food and beverage outlets, or 250 Starwood Preferred Guest® points at time of checkout.
Clean the World
Aloft Harlem donates unused soap to be recycled and distributed to domestic homeless shelters or countries that are greatly in need for a bar of soap.